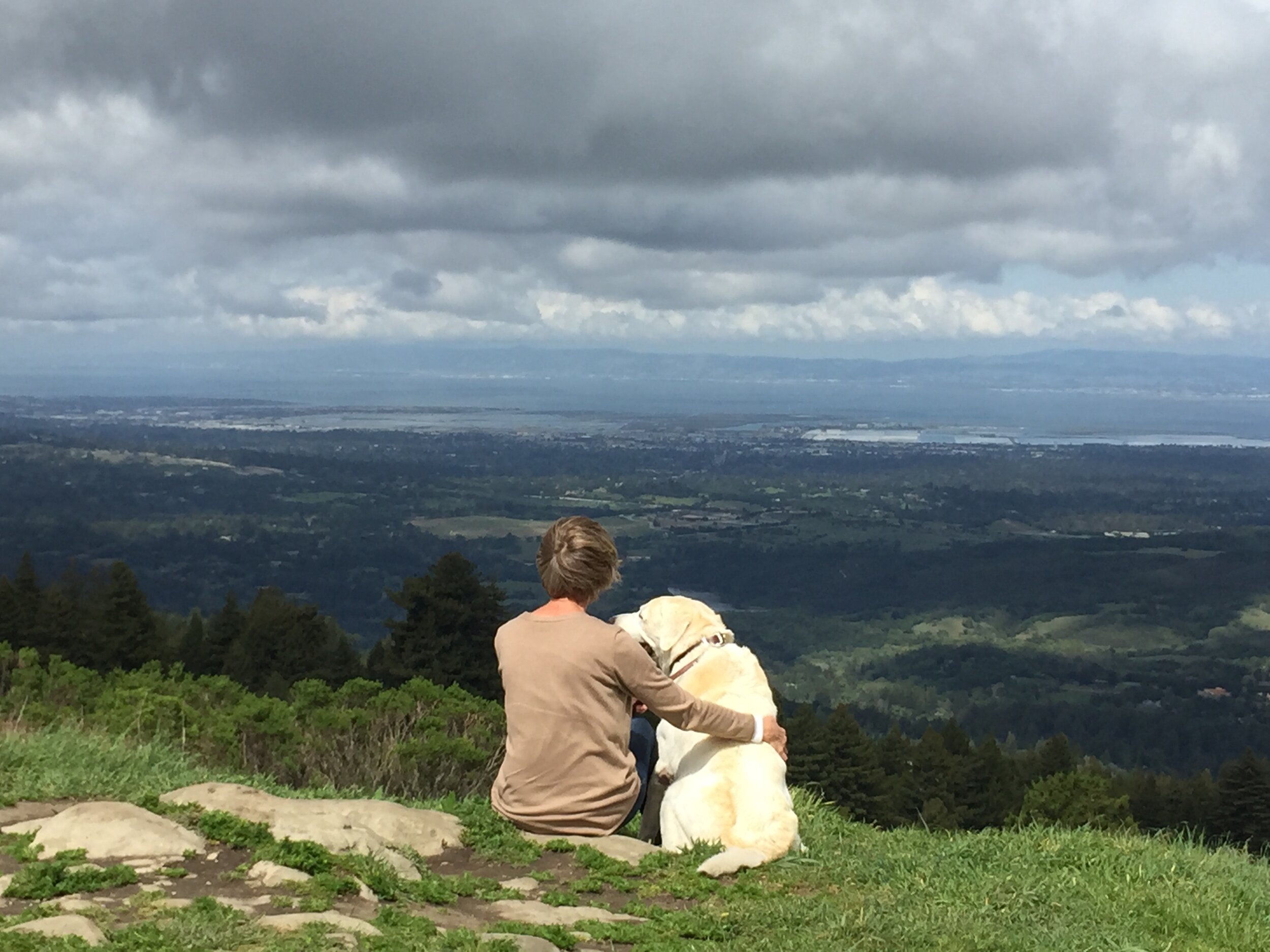 My name is Lesley Harlan and I am the owner of Hanks Dog Stuff.
My dog's name is Hank (a very large yellow lab). He is my inspiration. All of our products are inspired by Hank, designed by me, and made in a small shop in San Francisco, California.
I walk a lot with Hank and I don't like carrying bags full of poop.
I also hike and many people leave bags of poop on the sides of the trails, not wanting to carry it on their hike. Often they never come back to pick it up.
So I decided to create a simple solution that carries the smelly bags of poop so you don't have to.
We are very happy to introduce our first product......
Please check our site often for more simple solutions to make our tails wag.
Since this was written, my shadow (Hank) has passed at the ripe old age of 13. I miss him so much but I feel so lucky to have HANKS Dog Stuff to carry on in Hank's name.
He continues to inspire me every day.
We have added our Travel Pads, Blanket, Slobber Cloth and our Cotton Leads to our product line. A unique bowl and a toy are in the works. We will continue to make our products . . . .one at a time . . . as the inspiration comes.